Overcomer- New Music from US Based artiste Min Tracy Tolota
Hello world!!! *Min Tracy Tolota* is back!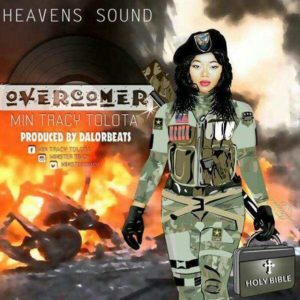 The US base International Gospel Minister and the voice behind the spirit-filled *Lord You Are Holy, We Lift Your Name* to mention a few hits the podium again with a fresh anointed song for the victorious ones.
The Nigerian vocal machine medles a hit back as she jingles in a deeper level to project a dynamic delivery on this Kingdom Declarative Anthem titled *Overcomer* from the soon to be released sophomore album *Heavens Sounds* exclusively produced by the dynamic @Dalorbeats
Are you an Overcomer, then watch lyric video to this kingdom Anthem here