Manchester Worshiper Launches Gospel Artist Career with 'Deserved'
Ejiro Melkam, one of Manchester's leading praise and worship minsters debuts her new single 'Deserved' with a lyric video. The video was released on Friday the 6th of October and marks the singer/songwriters decision to take the next step in her career which has also included theatre productions.
Ejiro says, "I just want to encourage people, especially women, and point them to the grace and power of God. I can do that on various platforms but my real focus is on my music ministry right now." 
Co-written by herself and producer, Ezekiel Omosebi from Ezy J Productions, 'Deserved' speaks of God's grace. Ejiro is quite candid in her lyrics as she sings that although she may have felt underserving of God's grace, He still showed her love.
Ejiro's musical journey s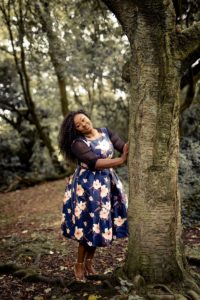 tarted at the age of 10 as part of a church youth group in Nigeria, By the age of 12 she had quickly progressed to becoming leader of the choir that her mum was a member of. It was obvious that ministry and music was going to be a huge part of her life story.
Since coming to Manchester, the singer/songwriter has been through various struggles to which she said that music has been her therapy.
"Singing has been a place where I run and hide. Worship is a place where I can find peace." 
'Deserved' was released on Amazon, Spotify and other major online outlets on Friday 13th October 2017.
Follow Ejiro on Facebook,  Instagram , Twitter  
Media Contact: Adaeze Chiwoko, adaeze@vinejuice.co.uk, 0161 974 6534
Watch Lyric Video Here