North London Gospel Artist Desola delivers a hit single 'Jesus Save Me'
It's been a long time coming, but finally the new track titled 'Jesus Save Me' is now available from all major online music stores.
The single is her first release since her album 'Rest' in 2014, and wow what a big change we see in Desola since then. With a crisp sound, refreshing lyrics and a powerful delivery, Desola most certainly has grown as an artist in the past 3 years.
The song brings you an oldschool soul vibe, the kind that many will say is from an era when real music was made and felt.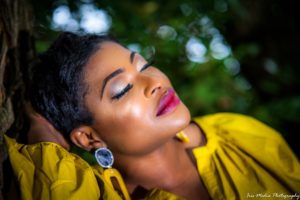 In the first two weeks of release 'Jesus Save Me' became the 'one to watch' on the UK's Leading Christian Radio Station Premier Gospel and has been requested by top DJs and media personnel.
If that wasn't enough, Desola released the accompanying music video 1 week later,adding to what was already becoming a hit single.
Watch it here